Daily

6 P.M. till 11 P.M.
China Red
Taste the unexpected at the trendiest restaurant for authentic Chinese cuisine. Royally approved dishes from the dining tables of dynastic emperors are prepared by the talented Chef Jiayin Zhu, and brought together in a menu inspired by Shanghai's local recipes.

The space itself is infused with warm red tones, and luxurious finishes in a nod to the cultured style of the orient; making it a desirable place to renew the senses while experiencing Le Méridien Cairo Airport's uncompromising commitment to imaginative cuisine and inspired service. The restaurant also features a private dining room that accommodates up to twelve settings, offering an elegant setting for a memorable post- conference dinner or business lunch.
Gallery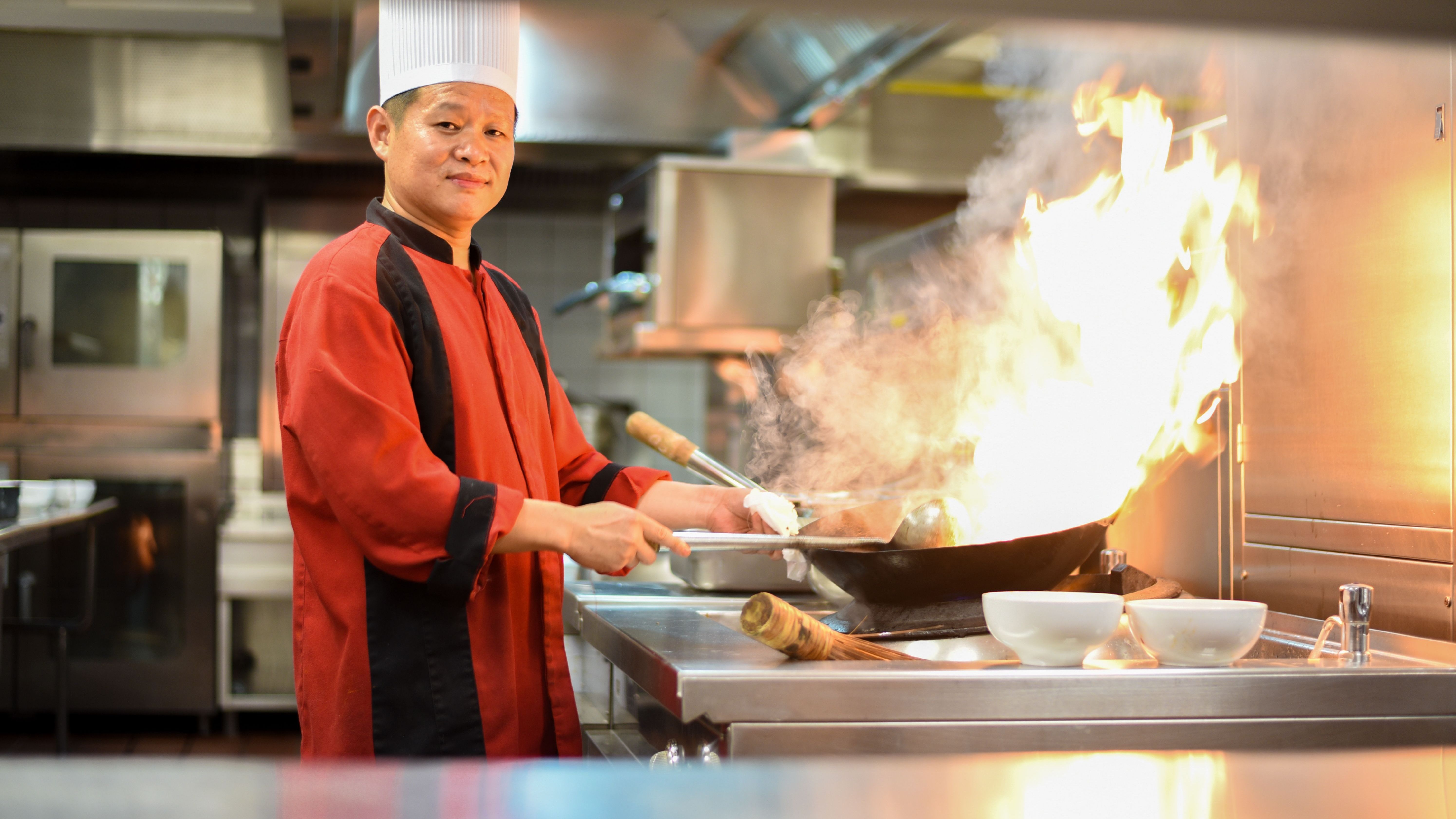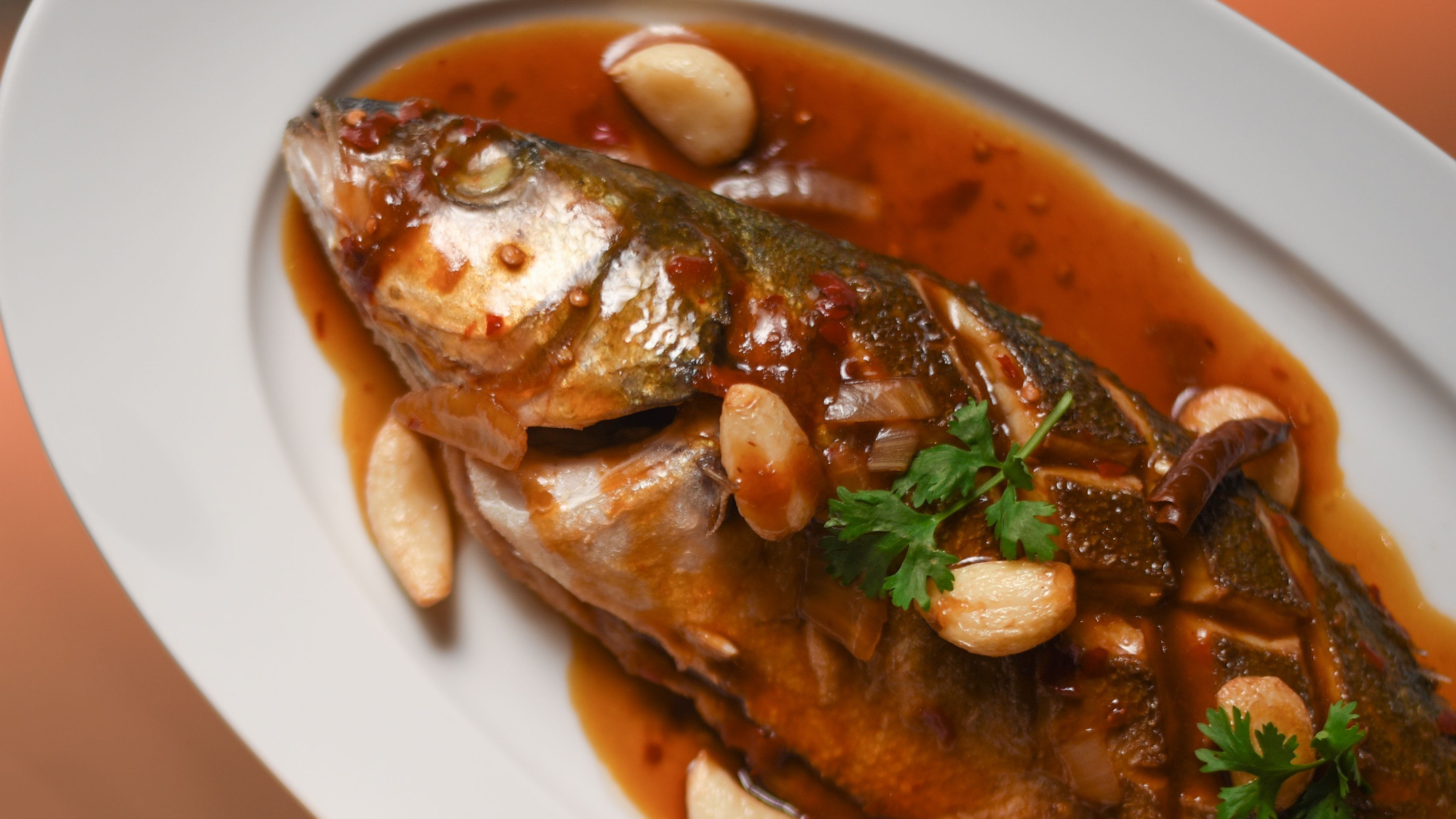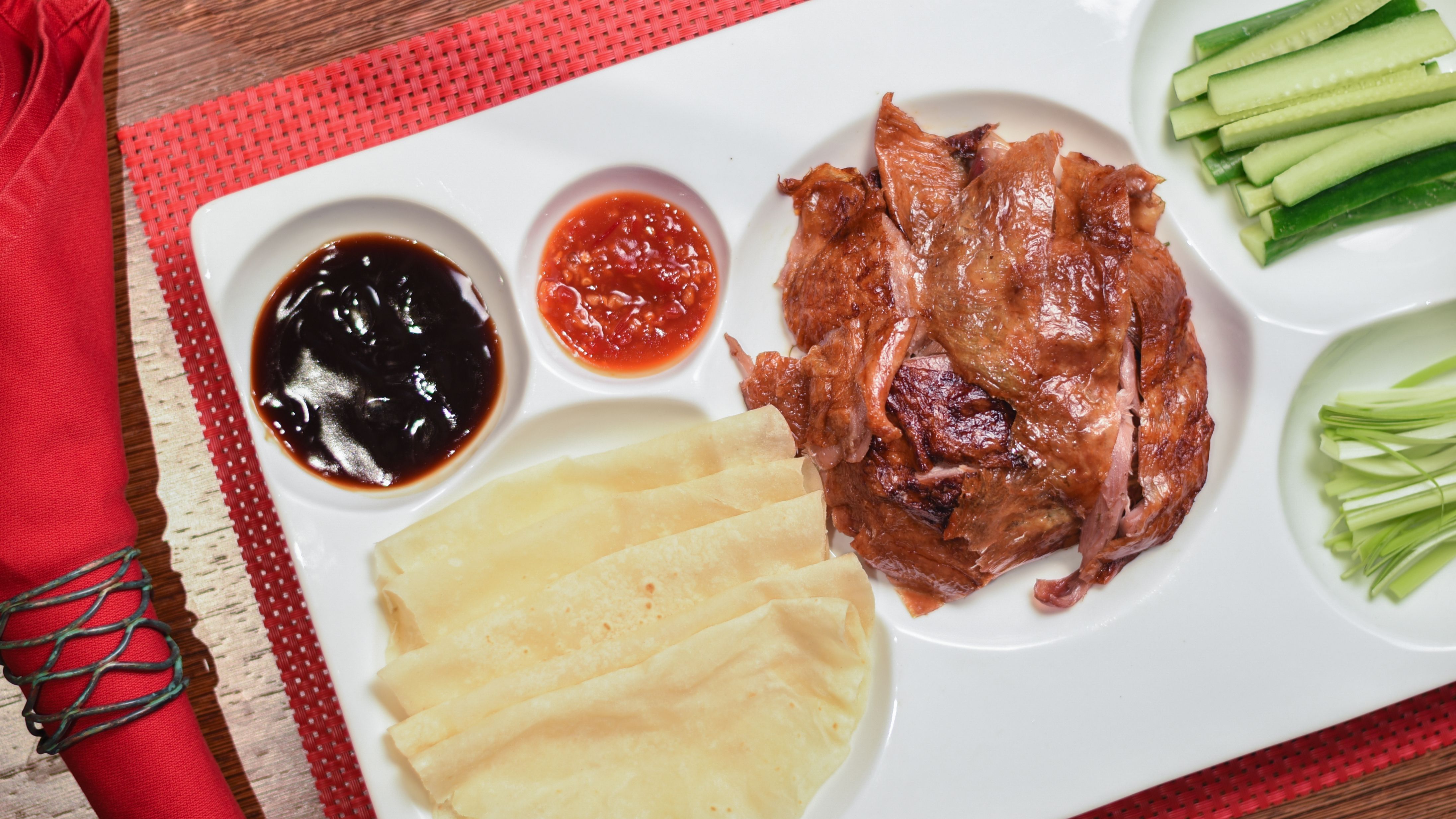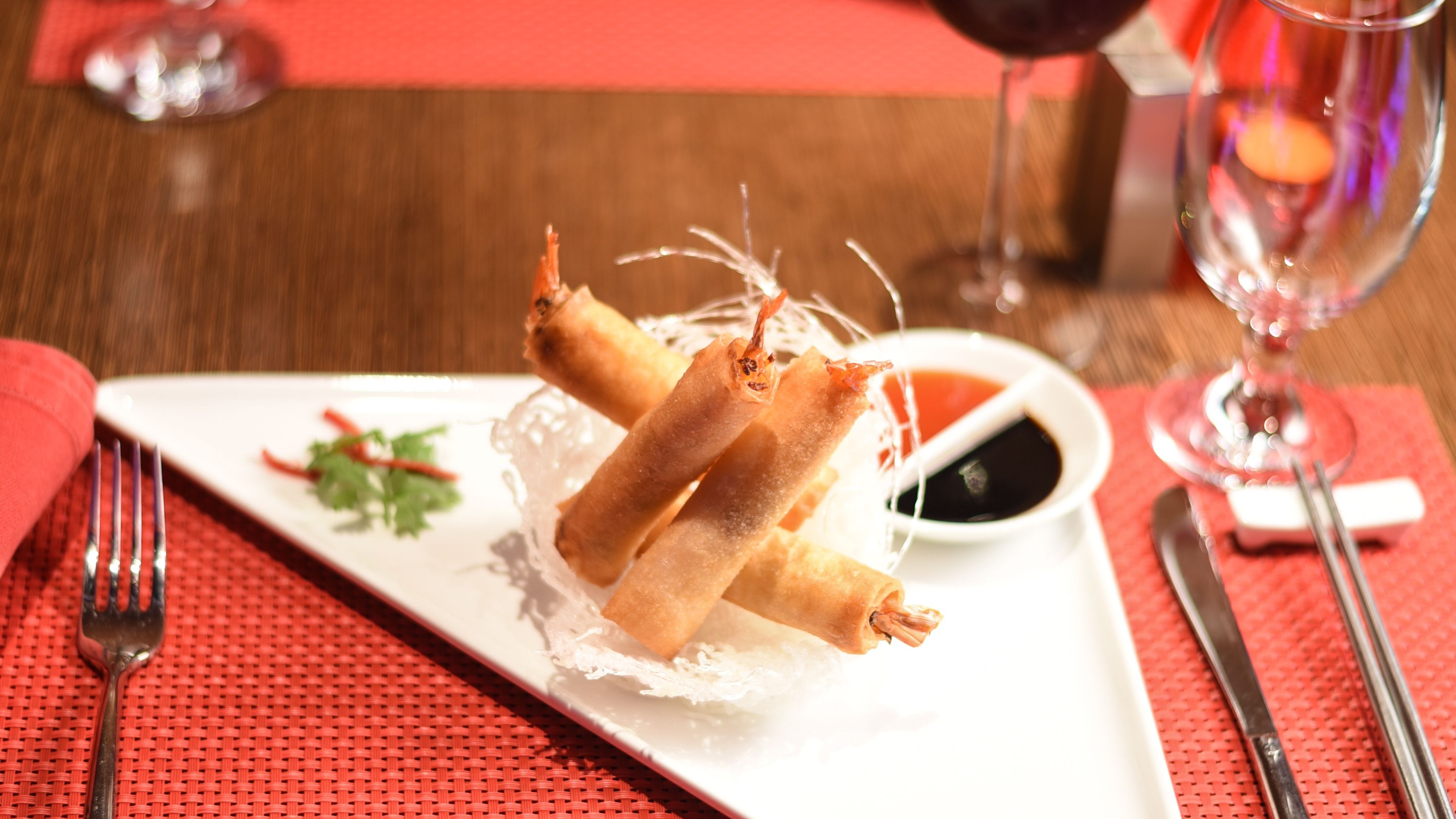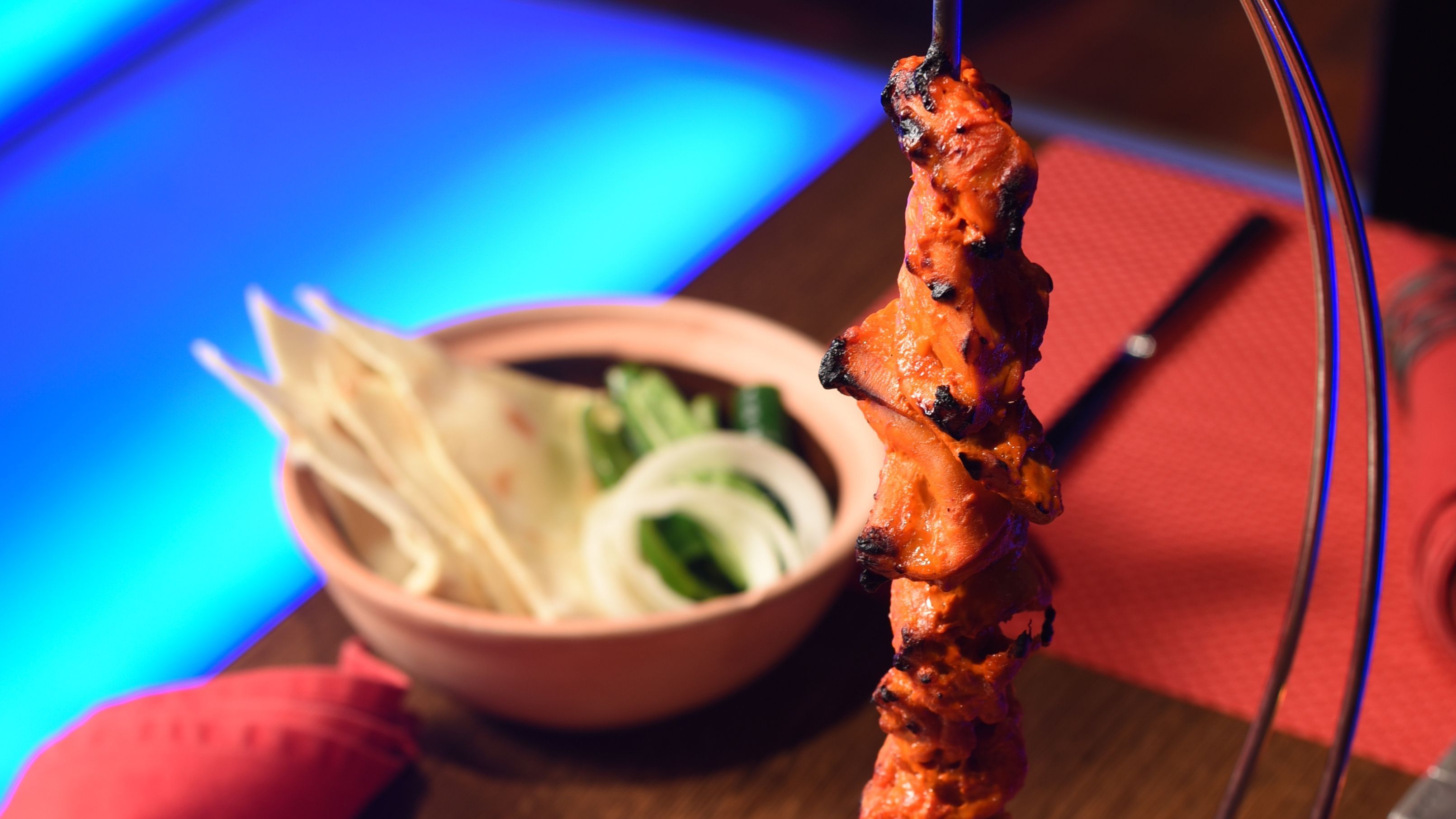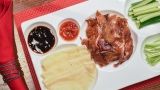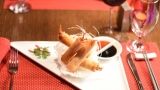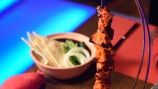 Special Offers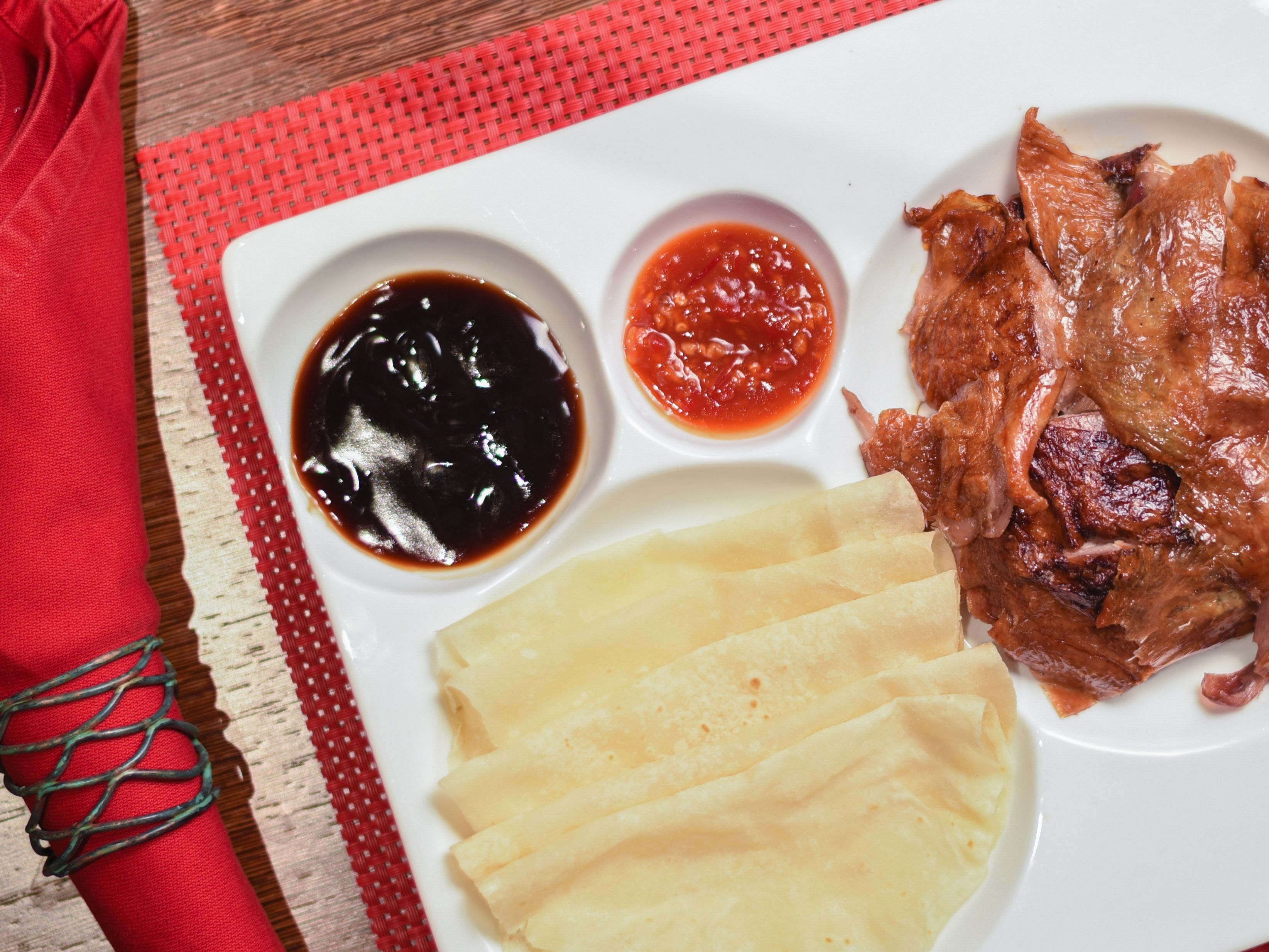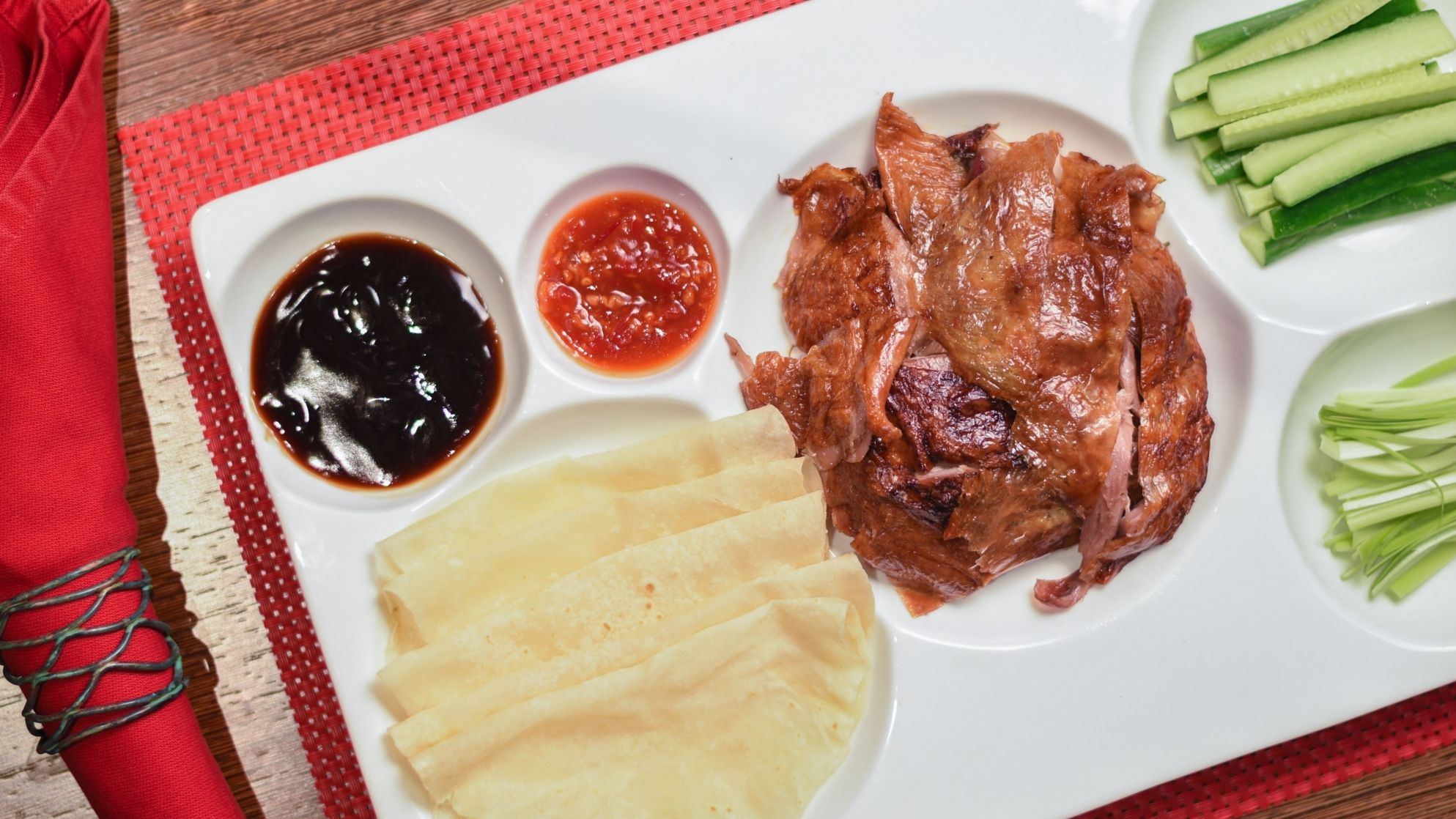 Enjoy 10% discount
Starwood Preferred Guest® members now enjoy 10 % discounts. Not a member? Enroll for free online and benefit from discounts at over 1.000 Restaurants worldwide, plus earn Starpoints® for every meal and every stay at Starwood Hotels. Just fill out the form on the right to request your table.
Book Now
Valid at Le Meridien Cairo Airport
Appetizers
Begin your culinary experience with mouth-watering appetizers.
APPETIZERS AND DIMSUM
Pan fried vegetable dumplings - L.E 48
Mixed seasonal vegetables in wonton pastry (4 pc)
Steamed chicken dumplings - L.E 46
Sesame flavored minced chicken in wonton pastry (4 pc)
Pan-fried Shanghai buns - L.E 48
Shanghai style minced beef with vegetables (4 pc)
Chicken in soy sauce - L.E 58
Special Shanghai chili beans salad
Vegetables spring rolls - L.E 52
Mix vegetables sautéed in deep fried spring rolls pastry served with sweet sour chili(4 pc)
Shrimps spring rolls - L.E 68
Mix vegetables with baby shrimps deep fried spring rolls served with sweet sour chili(4 pc)
Shrimps salad "Jiangsu" - L.E 98
Medium shrimps with Chinese glass noodles
Spiced tongue - L.E 80
Steamed beef tongue cooked in chili soya sauce and mix leaves
Calamari Shanghai salad - L.E 95
Mixed vegetables and calamari with oyster sauce
Pepper tofu salad - L.E 48
Fried bean curd topped with Chinese mushroom
Special Dietary Needs
Should you have any specific dietary requirements, including any allergies that you would like to make us aware of, please inform our staff. For more information, please ask to speak with our Restaurant Manager.